09/29/2017
AI and CRM: What SMBs should know
As waves of advanced digital solutions continue to change how businesses operate, SMBs have struggled to keep up with the pace of technology. While enterprises have resources to contribute to IT projects (some with the knowledge that it might not work out), small and medium-sized businesses don't have the luxury of sampling the buffet: They need solutions and technology that first and foremost make users more effective, not necessarily lightyears ahead of the game. 
However, that's not to say SMBs can't at least stay on trend with the latest innovations. The cloud is one example of an emerging technology that will decidedly shape the future of business, and which SMBs have increasingly adopted into their operations. From customer relationship management (CRM) software to their own mobile apps, SMBs leverage leading technologies to enhance workflows, productivity, customer service and more areas of the business. Yet one futuristic theme that hasn't especially caught on with SMBs is artificial intelligence. It's understandable, given the complex nature of AI, that there's been hesitancy among SMBs. The reality is that AI can deliver basic benefits.
AI for SMBs: Sales and marketing, not super robots
The seemingly most glaring barrier to SMB adoption of AI is the misconception many firms have of the technology in the first place. Although AI certainly can be used for high-level purposes like IBM's Jeopardy-competing Watson, its application for businesses is not nearly as complicated. 
"There's a lot of noise these days around AI, and about what's actually possible [versus] what's being portrayed in Hollywood," Mikhail Naumov, co-founder, president and CSO of DigitalGenius, said, according to Forbes. 
He went on to explain how his company uses AI to process customer service questions: "[O]ur service is analyzing and predicting how to properly answer those questions, accurately and quickly."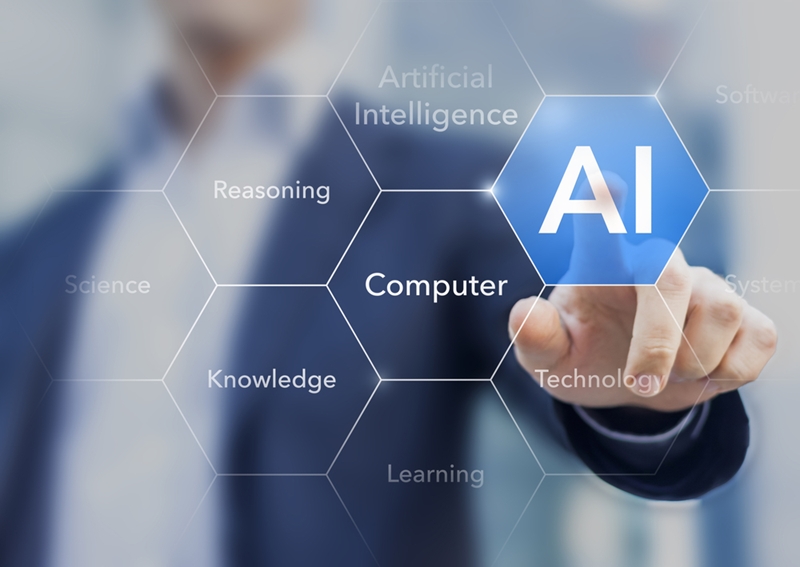 Customer service is one of the fundamental, and very tangible, areas of business where leaders strive to make gains by investing in technology. Consider also how AI can help improve sales and marketing efforts. Prospecting takes a lot of time and effort for salespeople: Docurated found in 2015 that sales reps may be spending just one-third of their day actually selling. The intensive task of pipeline creation and maintenance takes resources from more valuable responsibilities like lead nurturing. However, when SMBs that have solutions that feature an AI component, sales reps can seamlessly trawl vast directories for prospects that line up with an audience or persona they specify. The more time that is cut out from manual processes, the greater the all-around benefits SMBs stand to gain from AI.
The very practical applications of AI in SMB operations should intrigue decision-makers. To a degree, many solutions already make use of AI-like capabilities to automate processes, like website chat functions. The barrier to investing (and benefiting from) full-fledged AI-enabled solutions seems much lower in this sense. However, SMBs considering making such a move should still keep in mind that AI is just one piece to the overall technology puzzle that SMBs must assemble. For help with now-essential elements like cloud deployment and CRM, contact ICS Support for more information.