11/28/2017
6 myths about SMBs and the cloud
Though the cloud has allowed companies of all sizes and industries to realize new efficiencies, capabilities and functionality in IT, small and medium-sized businesses have been relatively slow to adopt the latest transformative technology. Compared to their enterprise-level and multinational peers, SMBs haven't made as much progress toward cloud deployment, although that gap is increasingly narrowing. A 2016 study from International Data Group found U.S. enterprises had 39 percent of its IT environment in either the public or private cloud. That rate was 38 percent for small and medium-sized businesses.
However, while adoption is steadily gaining, there are a couple practical reasons explaining why SMBs have been playing catch-up with the cloud. For one, transitioning to the cloud and the upfront investment required in such solutions can make some SMB owners hesitant to make the move. Indeed, cost has been one of the biggest barriers, but is also increasingly receding, as more options abound and greater adoption drives down costs. There's also the issue of control and security, two variables SMBs are loathe to delegate or outsource. 
While SMBs certainly may have valid concerns over how the cloud fits their IT needs and resources, it's also evident that there are a number of myths that obscure the path to cloud deployment. Myths are in essence born of realities, but get distorted and skewed along the way, which can make it hard for an inquisitive (and perhaps skeptical) SMB owner to separate fact from fiction. Given the rise of the cloud and its widening use, SMBs need to take a careful look at how the cloud can help them, and what myths may stand in the way.
Here are six misconceptions about SMBs and the cloud to be wary of:
1. Cloud uptime is uncertain
One of the many complaints heard about the cloud is that SMBs are essentially beholden to an untrustworthy platform that can go out at any moment, costing users data and forcing downtime. Though there have been a few high-profile outages here and there, the overwhelming sentiment is that the cloud is far from being unreliable. In fact, a recent survey from hosting service Navisite found most adopters who engaged with the cloud were specifically "driven by their desire to improve reliability [and] uptime... ." The firm also cited growing confidence as another factor spurring deployment.
2. It's the cloud or nothing
When considering whether to sign up for the cloud, some SMBs may view it as a black-and-white decision: Either everything stays the same, or everything goes to the cloud. The reality is moving everything to the cloud at once is not mandated, nor is it a good business plan. There's no requirement that SMBs have to ditch their legacy systems and on-premise infrastructure totally if they want to sign up for the cloud. In fact, flexibility is one of the cloud's biggest draws, a malleability that SMBs can leverage to meet their needs. Hybrid setups where companies maintain existing systems while complementing them with cloud solutions is one popular configuration that defies the plausibility of this myth.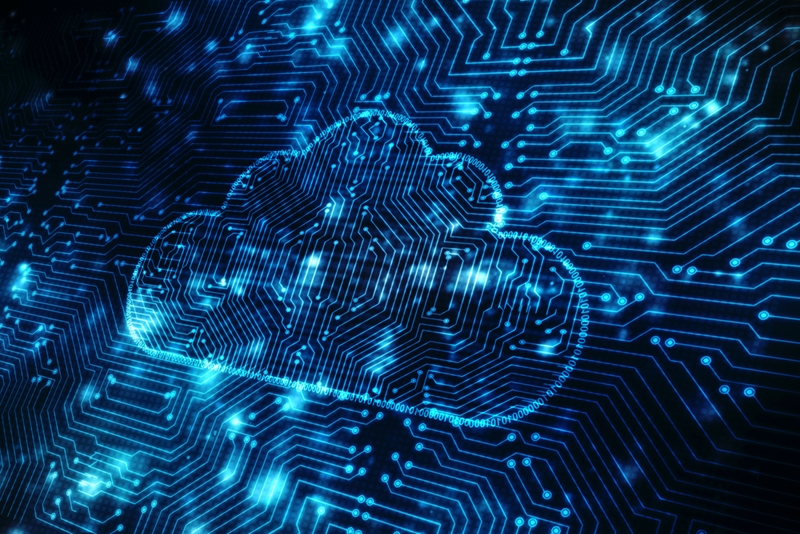 3. Remote data centers increase risk of loss
It's understandable that when an SMB cedes some control over data to a partner that they feel some anxiety. It's only natural. Yet avoiding the cloud for fear of being exposed to greater risk of data loss because cloud data centers are remotely operated may be an attitude that is holding an SMB back. Far from increasing risk of data loss, the cloud may be more likely to prevent it. PGI, a webconferencing provider, found 87 percent of SMBs have inadequate data backup and disaster recovery plans. Just 4 percent use the cloud for these purposes, compared to 60 percent who store data locally. If an SMB is affected by severe weather, it's probable whatever storage solution nearby will be too.
4. Cloud migration is too complex to deal with
This is perhaps one of the most-cited claims when small and medium-sized businesses decline to engage with the cloud. After all, SMBs have tight operations to run, and some may also have had a bad interaction with a previous technology rollout. All these factors may affect how an organization approaches the cloud, but they should know one thing: moving to the cloud is not the pain it's sometimes made out to be. The key is in finding a partner to help facilitate the transition, as many SMBs may be using the cloud for the first time. Most of the work that needs to be done to make for a smooth migration is in training employees so they can hit the ground running.
5. There's no security in the cloud
Security is among the largest concerns for any business nowadays. Hackers are increasingly prolific and threats increasingly numerous. Many SMBs reluctant to join the cloud revolution choose not to do so because they see the platform as a weak link in their cybersecurity chain. However, this myth begins to wilt under scrutiny when considering the real source of data breaches (vulnerabilities in software are often at fault) and the measures cloud providers take to secure their platforms and have them certified. There are additional layers of security SMBs can install (access control and encryption e.g.) to sleep more soundly at night when using the cloud.
6. The cloud will cost too much
Some SMBs are put off by the perceived increased costs of cloud deployment versus what their current situation is. Indeed, while there are costs involved in finding a service and migrating applications, on the whole, SMBs stand to save more than they spend compared to traditional IT frameworks. TSO Logistics, in a 2016 report, found SMBs could generate cost-savings of up to 36 percent when deploying a right-sized cloud option.
The pace of cloud adoption among SMBs is steadily climbing, demonstrating the benefits such organizations can gain. However, as evidenced, there are a great many myths polluting the landscape. SMBs often hear the common refrains of "it costs too much" or "there's not enough control or security." Yet while these misconceptions had their beginnings in merit, they're moved far into the realm of fiction. The cloud can provide SMBs with advanced capabilities and flexibility that allows them to experience newfound efficiency and effectiveness. When considering what cloud solution might be right for them, SMBs need to look for a skilled partner, like ICS Support. Contact us today to learn more about what services we can provide to help make reach your goals for using the cloud.